JÖRG BREITENFELDT | BüRO FüR RESTAURIERUNG (OFFICE FOR CONSERVATION-RESTORATION)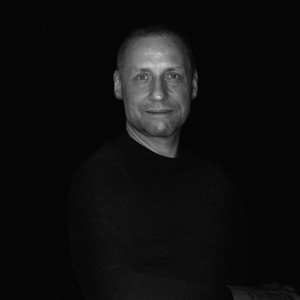 Jörg Breitenfeldt (born in Berlin, Germany) is a diploma conservator-restorer of wall paintings, architectural surfaces and stone objects. After training to become a professional stucco sculptor, he completed a diploma in conservation-restoration at the University of Applied Sciences and Arts (HAWK) in Hildesheim in 1995. While still a student, he founded his own restoration company in Berlin in 1994. In 2006 he received a Master's degree (M.A.) in History of Architecture at the Humboldt University in Berlin. He carries out various prominent projects at home and abroad. Jörg Breitenfeldt is a member of the Association of Restorers, Consulting Engineer of the Brandenburg Chamber of Engineers and a member of the German National Committee of ICOMOS and the German National Scientific Committee for the Conservation and Restoration. He was a co-founder, and until 2018 managing director of the company Restaurierung am Oberbaum GmbH (RAO) Berlin, which was founded in 2001. Since August 2018 he has continued his business independently under his name, Jörg Breitenfeldt | Büro für Restaurierung (Office for Conservation-Restoration), with an experienced team of experts, which includes conservator-restorers, architects, engineers, archaeologists and art historians.
Since February 2021, Jörg Breitenfeldt, as managing partner of the newly founded ICM Deutschland GmbH, has been expanding the fields of activity in a partnership and cooperative with IPARC BV Brussels| International Platform for Art Research and Conservation and ICM UK London | Integrated Contamination Management.